FoxyNite is an RPG porn game created by Nutaku. With stellar graphics and a layered storyline, FoxyNite caters to those looking for a sexually charged gaming experience. Nutaku's typical production and development quality acumen proves once again to give porn gamers something to smile about. FoxyNite ranks as one of our top mobile porn game experiences.
Story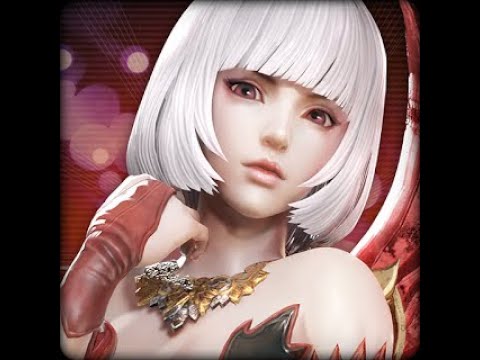 FoxyNite features an array of violent combat scenes. You choose between a sword boy, a magic loli, or a gun girl, (Lucy, Kai and Nea) to navigate this science-fiction dystopia. You then decide on hair color and other physical attributes.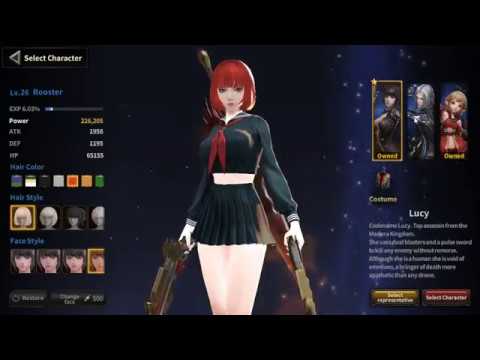 You must make sure the character you choose survives each level if you want to experience the hardcore sex which awaits at the conclusion of each completed mission. Fail to complete a mission and you come up dry.
It is worth noting that if you are someone who wants guaranteed porn game sex, FoxyNite isn't your jam. While it's not overly difficult to complete missions, it's also not a give me.
The characters are sexually charged and enticing as all heck. You won't be disappointed by your spoils should you complete your missions. And with each mission completed your sexual experiences upgrade.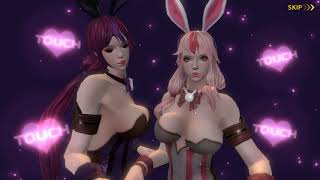 There are three-ways with voluptuous, lingerie-laden hotties to be had, among other deviant fun.
Tech
The FoxyNite download size is 500 MB, which is quite modest for all intents and purposes. Most any modern device should handle this well. It's important to understand a couple of fundamentals here: FoxyNite is mainly intended for a mobile experience, that's how it began. It was recently adapted to work on a PC, but not on a Mac. You must download this game, so you can't stream it. Clearly, the smaller download size helps in this particular con.
The game operates in English or Korean, you choose in the beginning set up phase.
The PC version is a little janky. It's essentially a hacked Android experience. It's not awful, but again, FoxyNite was born and bred of mobile experience. So I'm not going to fault them too hard on this.
Graphics
FoxyNite graphics impress and lure us with their attention to soft details. The combat scenes graphics remain smooth, but also add in the flare of violent undertones. The game features 3D scenes often set in an apocalyptic haze.
FoxyNite is a well-honed 3D porn game experience that's combat and sex scenes won't disappoint. Its apocalyptic and science fiction blend pan out in smooth fluid plotline connectivity. There are challenges in missions and if you don't complete missions, you don't experience the high-octane sex. FoxyNite is worth the price of admission and is a super fun mobile porn game.