We love our furry porn games. That's because furry porn games lend us an escape from our often mundane lives. Over the past several years, our furry porn game section has risen to the top of our search data.
There are lots of amazing games to choose from, both free, and not so free. All the same, let's dive into the best furry porn games online today.
Furry porn games continue to swell in popularity due to more mainstream acceptance. For example, Pokemon and games of that nature have reeled more adults than ever into hentai-style verticals. And you know, eventually everything goes porn. It's the way.
So let's look at the top games.
Furry Porn Games: The Top Plays
These are listed in no specific order. Everyone enjoys something different.
Extended Stay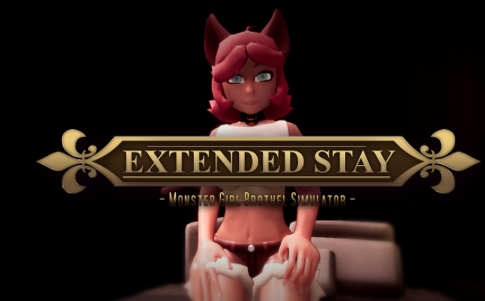 How long would you stay in a furry monster whore house? In Extended Stay, you'll manage a furry monster whorehouse and entice patrons to stay a bit longer and enjoy the fun. As manager of the brothel, you make sure that all of your customers are happy. This means making them cum. So you must make sure your furry monsters do their jobs more than adequately.
Running a furry brothel as a business manager is no easy feat. You'll be challenged a lot. The graphics are dark and mesmerizing. Extended Stay definitely has that underworld thing going for it.
Extended Stay is one of the most popular furry porn games on the market today.
Thirstchasm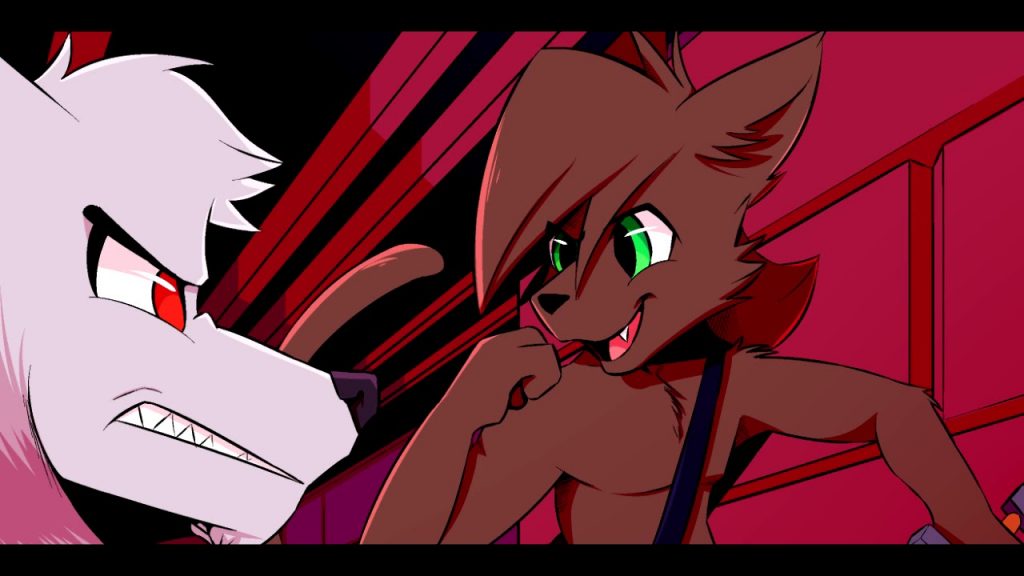 A product of Carpetwurm's, Thirstchasm consistently impresses even the most snobbish of furry porn gamers. Powerful furry porn illustrations set in a sort to dim setting always keep the mood in a sexy phase.
Hentai enemies line the tunnels you walk through on a nightly basis. Or is it night? Who knows. The game's complexion always speaks to a more dystopian world. All the characters are designed to feel either innocent or devilish. Your job is to stay safe and get laid.
Thirstchasm is a mostly gay furry porn experience. A new furry game by the same creators called Tailbound is supposedly in the works.
Cheap thrills, powerful hentai graphics, and a racey plot make Thirstchasm a furry porn winner.
Cloud Meadow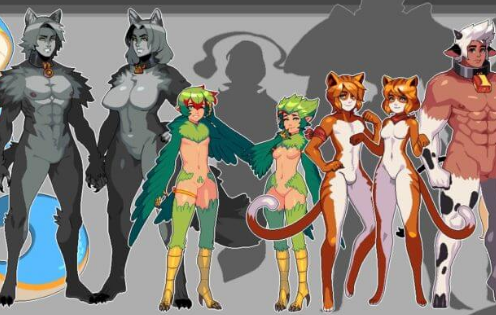 Team Nimbus really hit the ball out of the park with Cloud Meadow, one of our top furry porn games. A superhero theme that uses sharp, energetic anime to impose its fast and furious nature on us all.
Cloud Meadow allows for both straight and gay themes. There's a wide array of sexualized anthromorphic fun, including sea animals like crabs, and pasture animals like cows. You've find wolves and dragons as well.
Cloud Meadow is set in a magical and ancient land. You can play either Evan or Eve, depending on how your furry porn fantasies roll. You'll work hard to maintain a small farm and you'll mingle and hopefully fuck the locals.
Here's the Patreon link to Cloud Meadow if you are interested in playing.
Furry Beach Club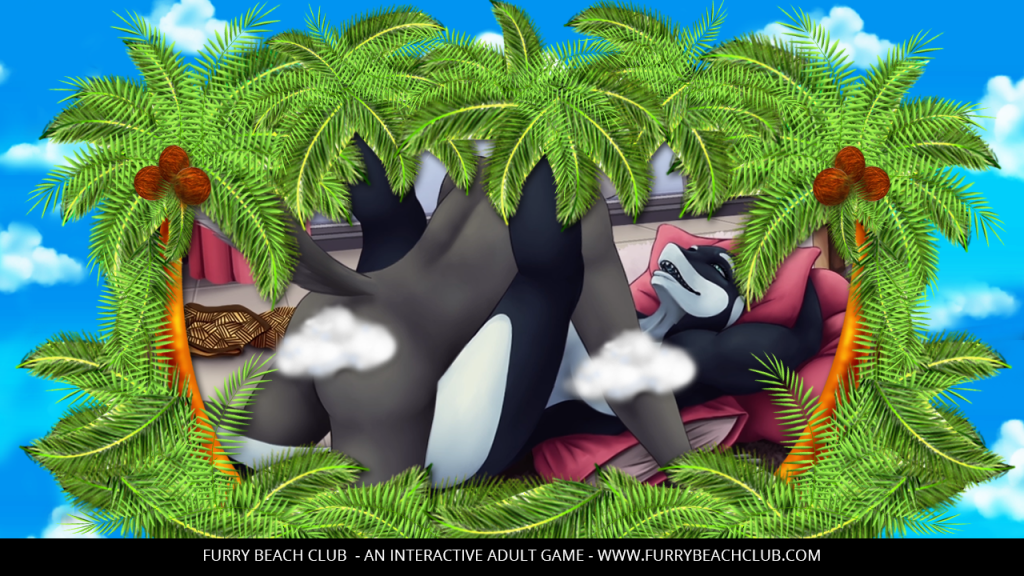 Insane illustrations compliment one of the most exotic furry porn game plots around. You're whisked off to a resort ripe with furry sexy opportunities. Furry Beach Club is a dating game that simulates a hedonistic island environment.
You'll need to charm your way into arms of these sexy single furry companions if you want to have fun. You learn about their personalities just as you would any human you wanted to date.
Furry Beach Club is a fun, interactive porn game that's super popular. It's a great place to start if you love your furry porn.
Galactic Monster Quest
Galactic Monster Quest feels like an old school video game. But don't let that fool you, it's furry porn fun is as modern and enticing as it gets. In Galactic Monster Quest, you dabble and fuck alien life. You are an explorer of the galaxy that upon each discovered new land finds sexual thrills with locals.
Galactic Monster Quest is fun and charming. It's slightly challenging and always offering furry porn opportunities.
About Furry Porn Games
So what are furry porn games, anyways? The furry porn niche is a huge "monster" sized category that uses hentai porn illustrations to depict simulations of humans and creaters having sexual relations. Furry porn games are that, but with enhanced abilities to interact.
A lot of furry porn game plots derive from comics, others are created from scratch. Most all involve highly exaggerated characters that typically fall into the monster category.