Available free on Nutaku's platform, Pocket Waifu is a mobile, virtual date experience that's always at your hip. In our Pocket Waifu review, we dive into a porn game that's deeply embedded in the old Tamagotchi gameplay. Essentially, Pocket Waifu emulates the digital pet experience.
It's super weird, but fascinating, and somewhat erotic depending on what gets your rocks off.
Pocket Waifu Review – What Its About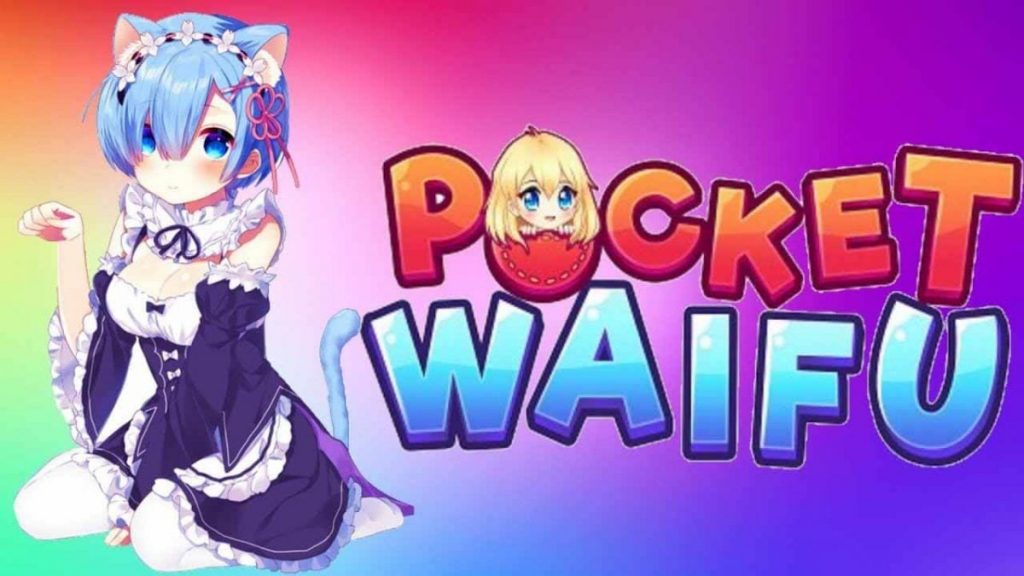 As mentioned, Pocket Waifu offers pervs like us a digital date experience. When you play Pocket Waifu, you tote about a sexy, hentai porn girlfriend at all times. You take care of her. You're the man. Feel good yet? Flex out, bro, it's getting hot in here.
OVerall, you gotta keep your girl alive. And that means feeding her, making sure she has bathroom access, and keeping her full of energy.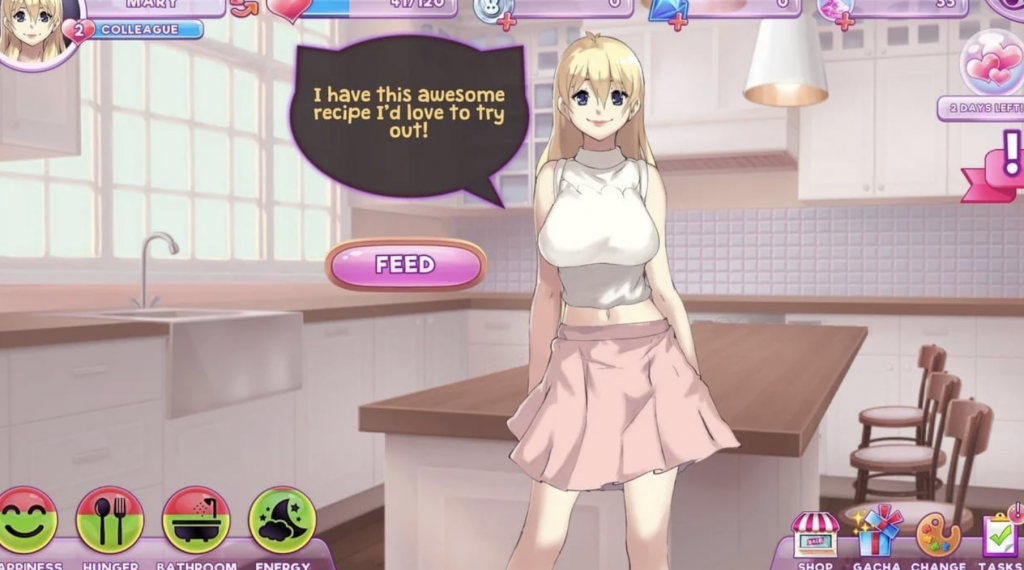 If you aren't totally uncomfortable right now, it means you're a porn game perv like me. Right on.
If you look at the bottom left portion of the graphic above, you'll notice that all four needs are noted in round circles. You will also note that the game keeps up with the level of each need. So you carry a constant running tab of what your hottie needs or doesn't need.
At the top of the screen, you'll view a heart meter. The more you fill your girl's heart, the more extras you can unlock.
You can pay to help accelerate your fun, but you don't have to. You can play Pocket Waifu for free and have a great time.
Throughout Pocket Waifu, you play mini-games that result in digital currency. This is how you buy your hottie some new sexy attire. If you want to give your busty hentai hottie gifts (and you do), you'll need to win at some mini-games.
You play Pocket Waifu through a browser, so in essence, it can work across various devices and platforms without a hitch. There's a ton of sexy nude content to be enjoyed.
Pocket Waifu Graphics
Tits and hips. That's the running theme in Pocket Waifu's sexy hentai porno girl illustrations. Each girl appears busty in nature, yet soft and sexy. You can nerd your girl out with glasses or pop her cleavage from a button down, but in all cases, her hips and tits just don't stop.
Conclusion
Pocket Waifu allows you to perve out and carry around a digital girlfriend. You need to make sure she's fed and has energy. By winning simple games, you can buy her gifts. She's a sexy, busty, hentai inspired porn looker. There are tons of nude scenes.
The game is browser based and relatively easy to play.