I want to take a moment to warn you. There are no surprises coming in this Milfs of Sunville plot summary. It's everything you assume it to be, and that's completely fine.
Milfs of Sunville is a popular Steam adult game. Yes, it's NSFW, that should be obvious. On Steam, you can find adult games, but you must be registered and 18+. More obvious stuff, I suppose.
What's Milfs of Sunville About?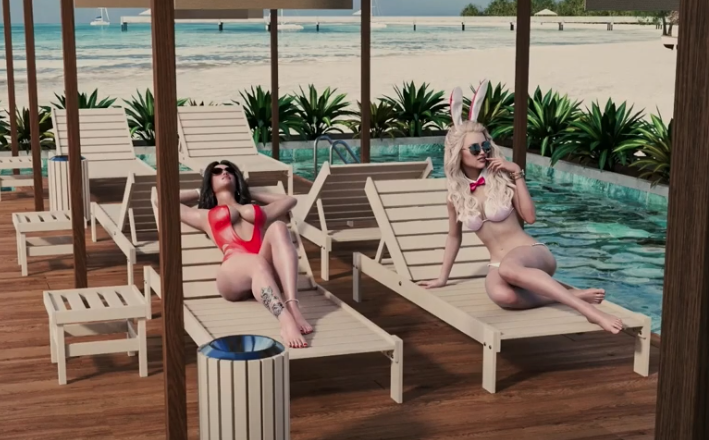 Milfs. Yeah, that's right.
A guy (this is kind of you) has to leave his rich lifestyle in a massive city for a little town called Sunville. This already feels very John Mellencampish. Although, unlike "Small Town," Sunville is a small beach town.
The guy's dad ran off with a younger wife hottie and that's led to him now residing in this small town, a place he doesn't want to be.
But, he wants to go back to the city. Although, he'll need to find a way to afford such an endeavor.
At some point, he'll need to decide between college, or luring milfs into affairs. Unless you're completely dense, I'm assuming you see where this is going.
Milfs of Sunville is a dating simulation. Its also a visual novel.
At the start, you can choose between several language options, including English, German, French, Turkish, Urkainian, Russian. The Turkish is about half accurate according to the game.
The game is a visual novel, as mentioned, so you'll interact with lots of fictional beach town milfs. And most of them are super hot. Dialogue runs along the bottom.
There's some animation to the graphics, but not much. Milfs of Sunville essentially uses high-octane, still images and dialogue to reel you in. Its very third person. Also, let's be real, as per typical MILF genre, none of these girls look over thirty. They all appear to be mid-20 socialites.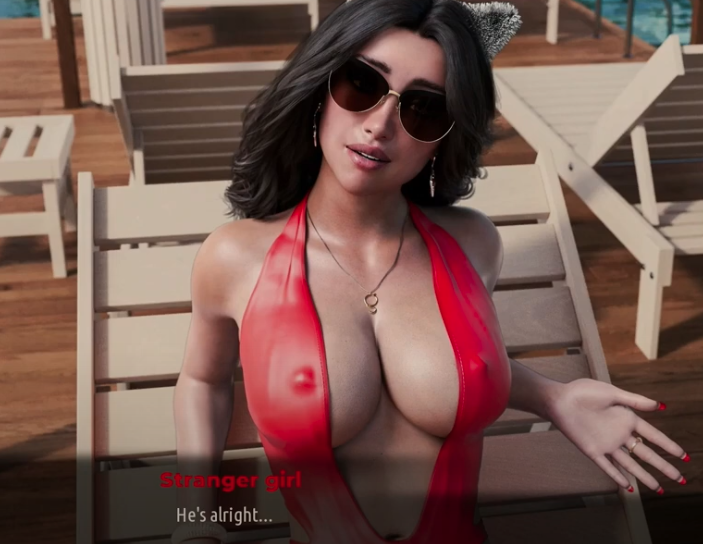 Options will pop up allowing you to name the girls as you go. They'll all be recurring characters.
All of the characters are created in using exaggerated voluptuous, busty attributes. In other words, you'd never see girls like this shopping at your local Target.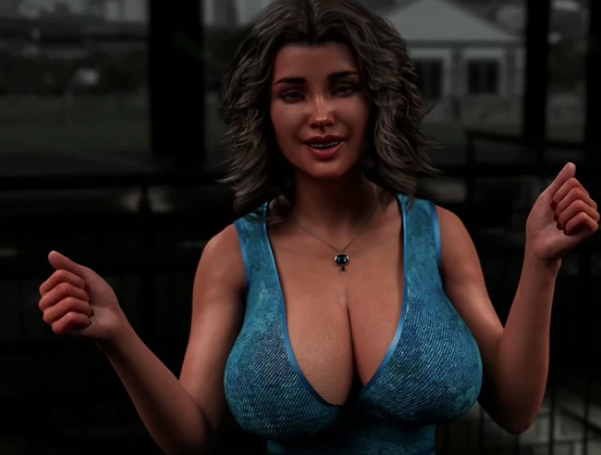 Milfs of Sunville graphics are pretty good, but again, there's limited animations going on. The still images host a lot of attractive women, but again, you gotta be into the whole porn look.
The overall dialogue is super shallow and almost pointless.
As a dating simulation, Milfs of Sunville sort of fails to engage. I'm not entirely convinced this game reflects the Milf genre all that well, but that's become epidemic of the genre itself and we shouldn't blame Sunville for that. All the same, if you enjoy eye-popping graphics, you're probably good to go.