For many, Holodexxx reigns supreme in the virtual reality porn game class. In some ways, it resides in a league of its own. Holodexxx offers gamers a slick, super-realistic science-fiction reality that's both tantalizing and erotic. Additionally, Holodexxx uses a real-life porn star (when you upgrade) as a main character.
In our Holodexxx review, we describe an upgraded platform of one of the web's most popular virtual reality porn experiences.
Holodexxx Review Introduction
Many consider the Holodexxx virtual experience the best you'll find. By way of sophisticated photo technology, Holodexxx's virtual playground stuns and impresses at every turn.
One of the main drivers for the Holodexxx experience is their attention to character details. And those details come from an advanced scanning unit. Holodexxx staff scans real images of actual pornstars into the system. These images are transferred into a virtual reality avatar which you end up interacting with.
Holodexxx uses a variety of world-famous pornstars, all recognizeable names. From Tori Black to Riley Reid, Holodexxx pornstar action runs hot.

Holodexxx is not a free game. You will need to pay an upgrade fee of $5 to truly experience it's best aspects. In particular, I'm talking about "home mode."
The beginning of Holodexxx places you in a virtual strip club environment. The Holodexxx strip club blossoms with potent, sexy graphics. But there's not a whole lot of interactivity beyond a flirtatious strip club environment.
There's smoke, poles, dim lights, and all the strip club bullshit you'd expect.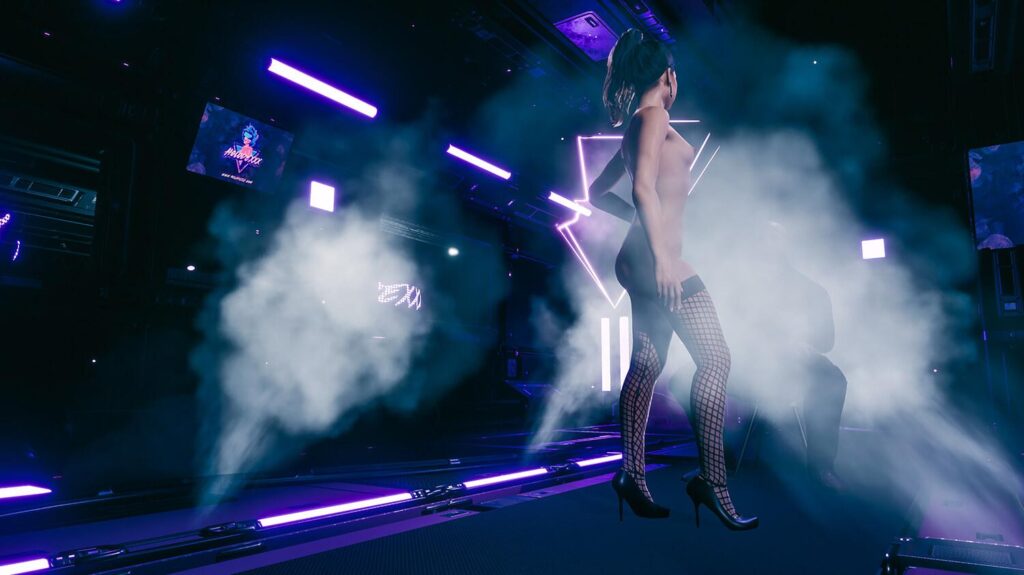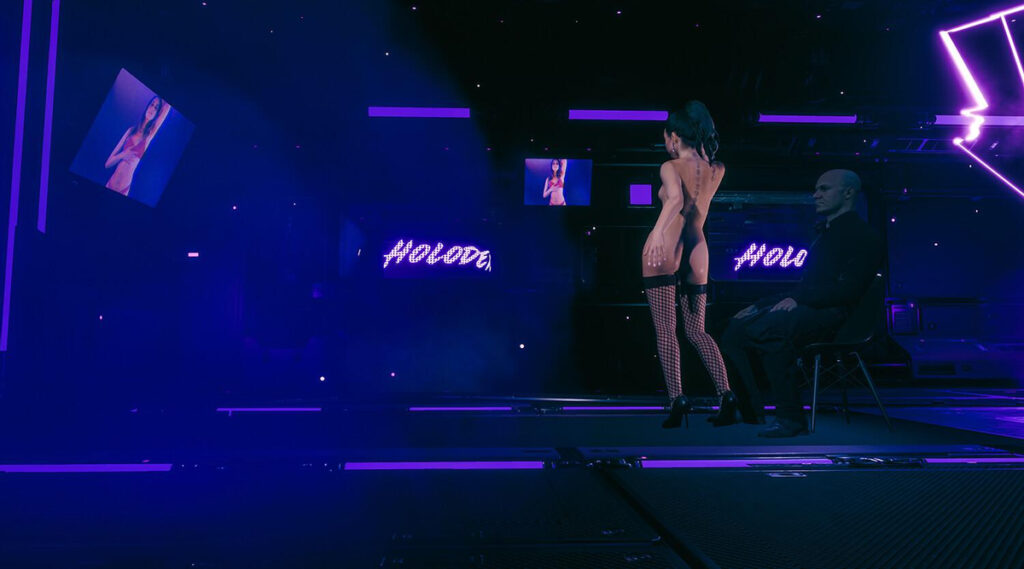 The Holodexxxx strip club is fun, but it gets boring after a while. With virtual reality, our expectations are elevated. We desire more intimate interactions. That said, the real action happens after you take the upgrade into home mode. Home mode is a futuristic place where you and your favorite pornstar hang out.
In home mode, you're roomie becomes the sexy Marley Brinx. As your companion in a future world, you'll feel as though you're right there with her. She's passing through the room topless. She's sitting beside you on the couch.
As things begin, you'll customize Marley to fit your desires. From Marley's body type to her hair to whether or not she sports glasses, you decide.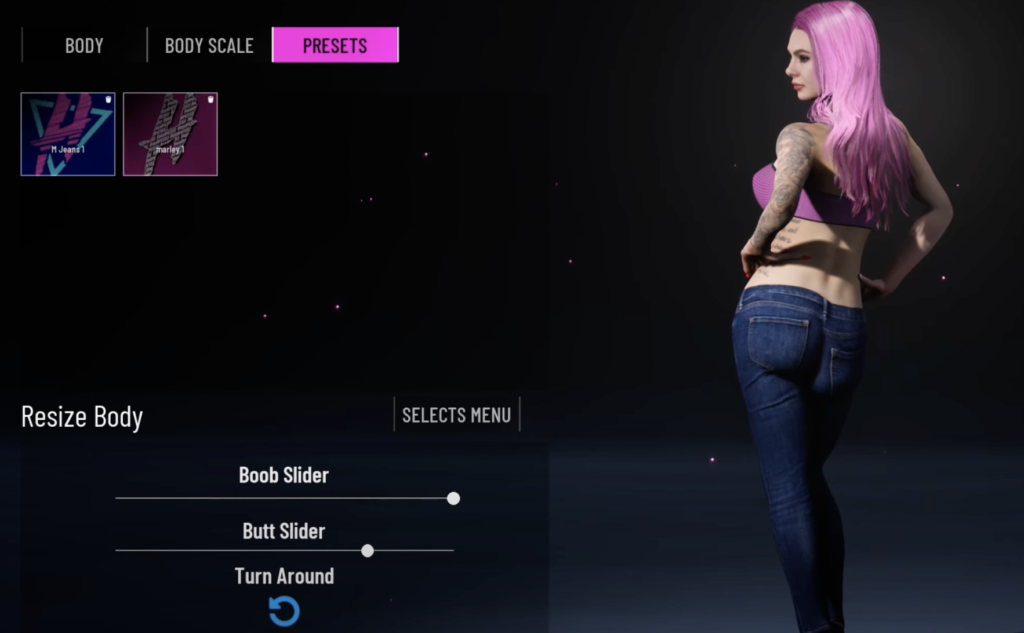 Slide the butt for more voluptious styling. Do you. And do her (hopefully).
The good news with Holodexxx is that the pornstars are paid. In a world where free porn dramatically harms these entertainers' ability to make a living, Holodexxx is bucking the trend. And that's good for all of us because it should help revolutionize virtual reality porn entertainment. When we spend, the entertainers get paid, the developers get paid, and improved, more futuristic products come to fruition. Remember, the Metaverse porn is upon us and products such as Holodexxx are the entry.
Holodexxx Graphics – Insanely Fun
Holodexxx graphics are pure scans of real pornstars. The scanning technology used by Holodexxx impresses and stuns at the highest of levels. This stuff is very good. When you use an Oculus Rift or whatever VR device you prefer, things get sexy and wild real fast.
Holodexxx Technology
You can play Holodexxx via a variety of sophisticated, readily-available devices.
Oculus Rift
Rift S
Oculus Quest
HTC Vive
Windows Mixed Reality
PC
Holodexxx and Steam
As a short note, mainstream gaming platform Steam dropped Holodexxx from it's library. Steam does accept porn games, but some random term or condition rules out Holodexxx. The creators of Holodexxx have appealed to Steam and feel this removal was unwarranted. But as for now, things don't appear to be changing.
In the end, Holodexxx is one of the most fascinating new virtual reality porn games to land in our laps (figuratively meant, sort of). Its incredibly high-end graphics based off real pornstar images help us peer into a wild VR future. It helps that Holodexxx pays pornstars for their efforts. Holodexxx works across a number of popular VR devices. Holodexxx is worth trying if you don't mind paying a little out of pocket for an enhanced experience.
In the end, virtual reality has arrived and it will only evolve from here. Right now, Holodexxx is a leader in the space. But we expect future competition is incoming. And that's a great thing for the virtual reality porn industry.